This weekend was loaded with family time. I spent most of Saturday shopping with my mom and sister. My sister was looking for wall/classroom decor. At the beginning of the summer, she was offered a position at a different high school that she decided to take. She will be teaching AP 11th graders instead of 9th grade English. We literally spent 8 hours - EIGHT HOURS - shopping. I picked up some workout gear, nail polish (like I needed more), and a couple other things.
Saturday night, my parents hosted dinner and Parlor Night.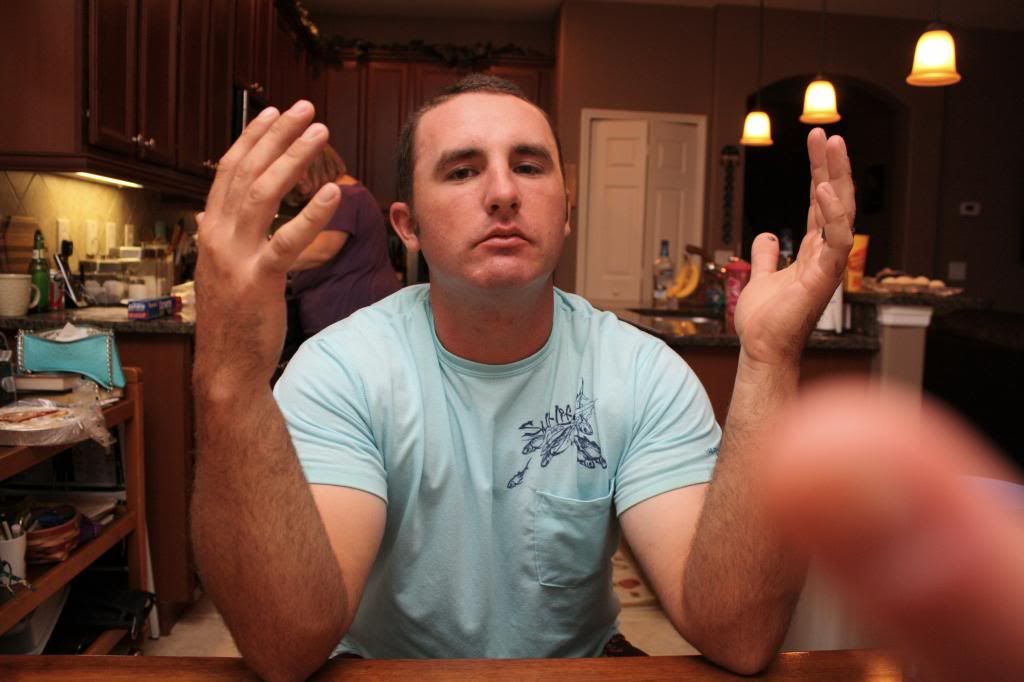 BTW - everything about that first photo is typical - typical Husband acting like a Bad A and typical sister sticking her finger in the frame at the last second! =)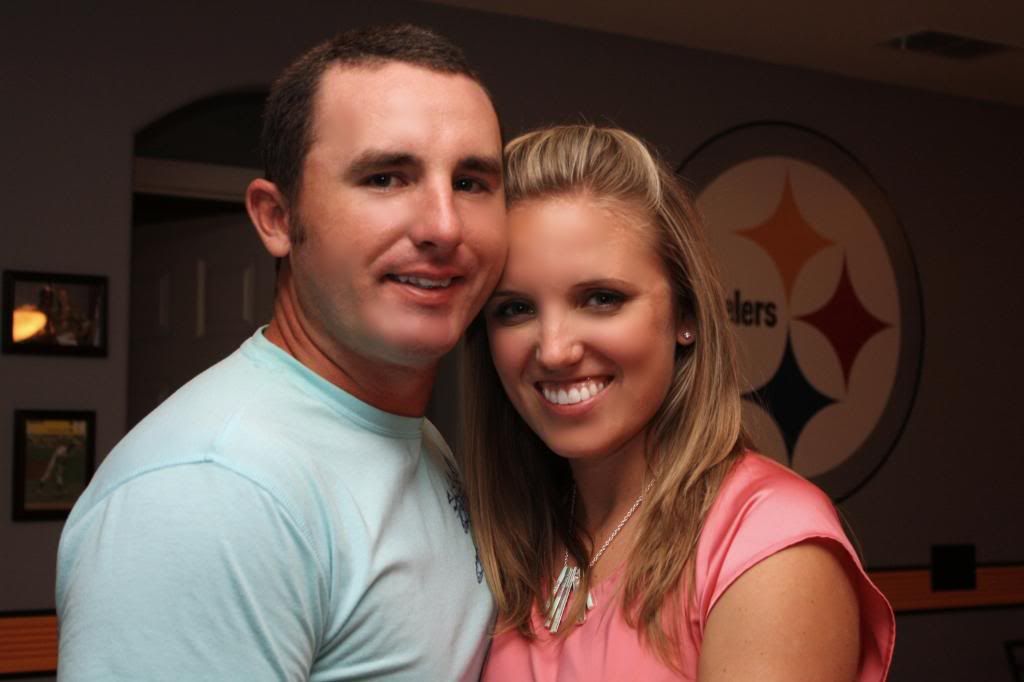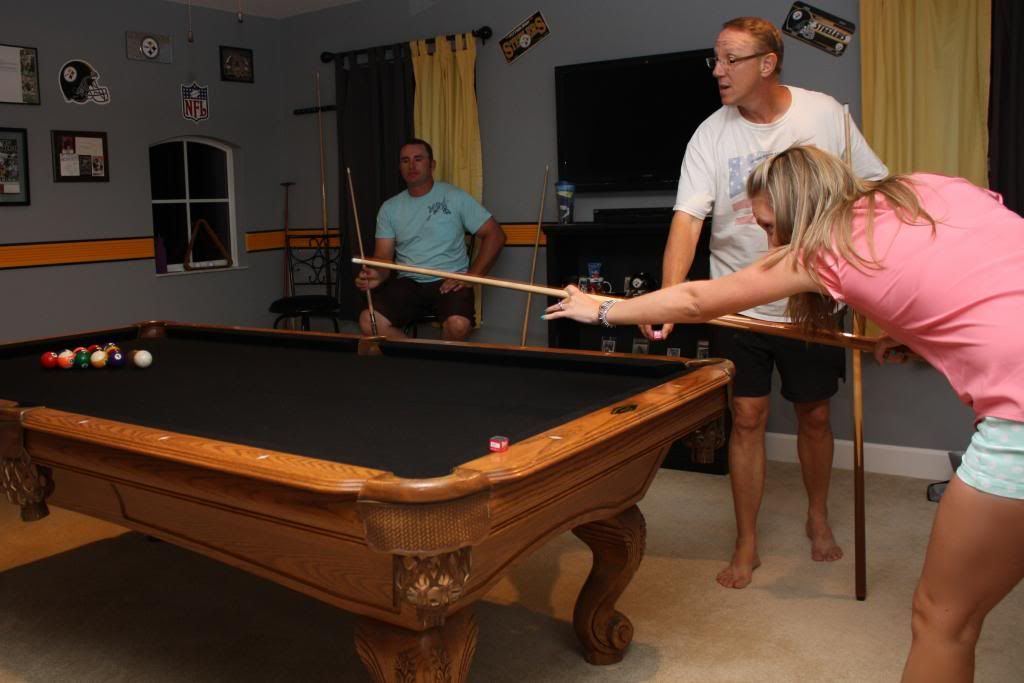 Yes - I really am as uncoordinated playing pool as it seems in the above photo! I was also laughing pretty hysterically when I FINALLY hit the cue ball!!
Dad gets FIERCE when he plays - he is very competitive...think I should be the pot or the kettle today??? oh well - at least I get it honestly!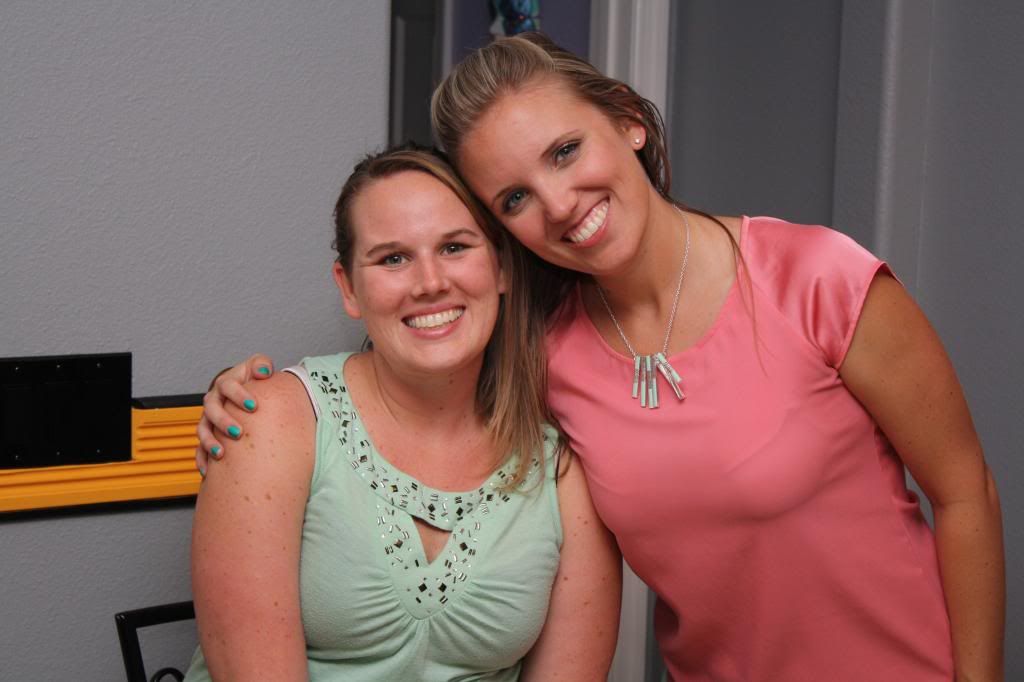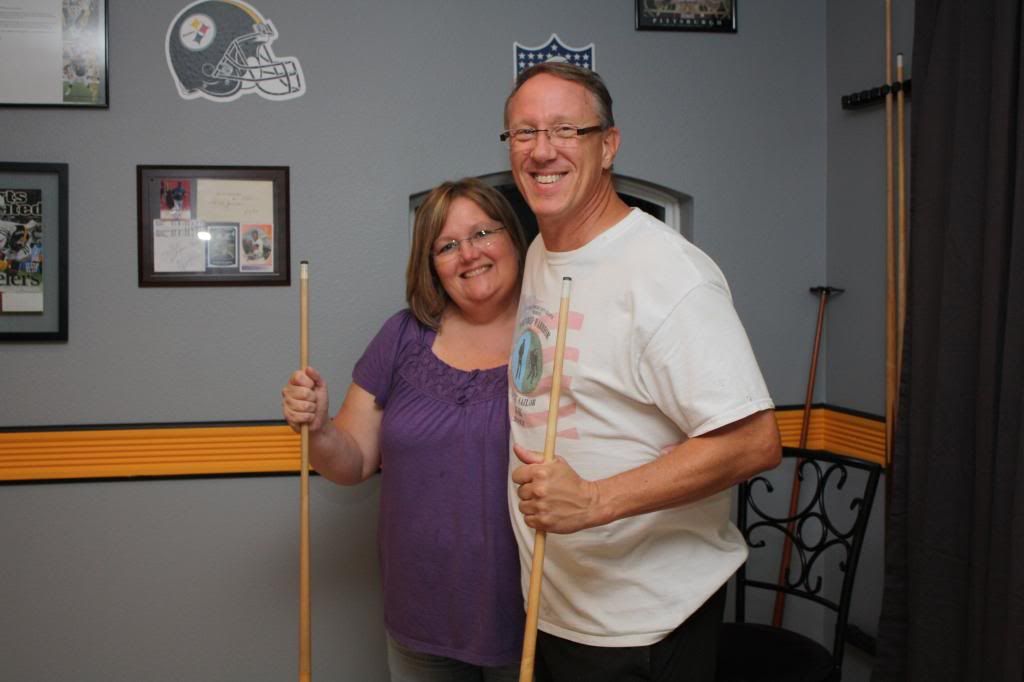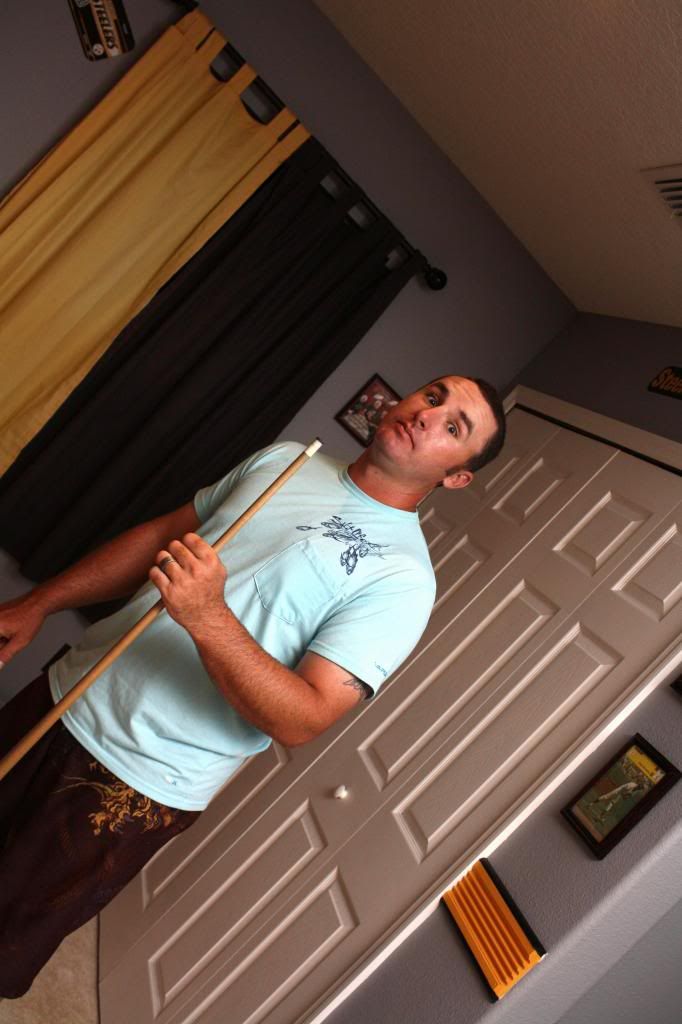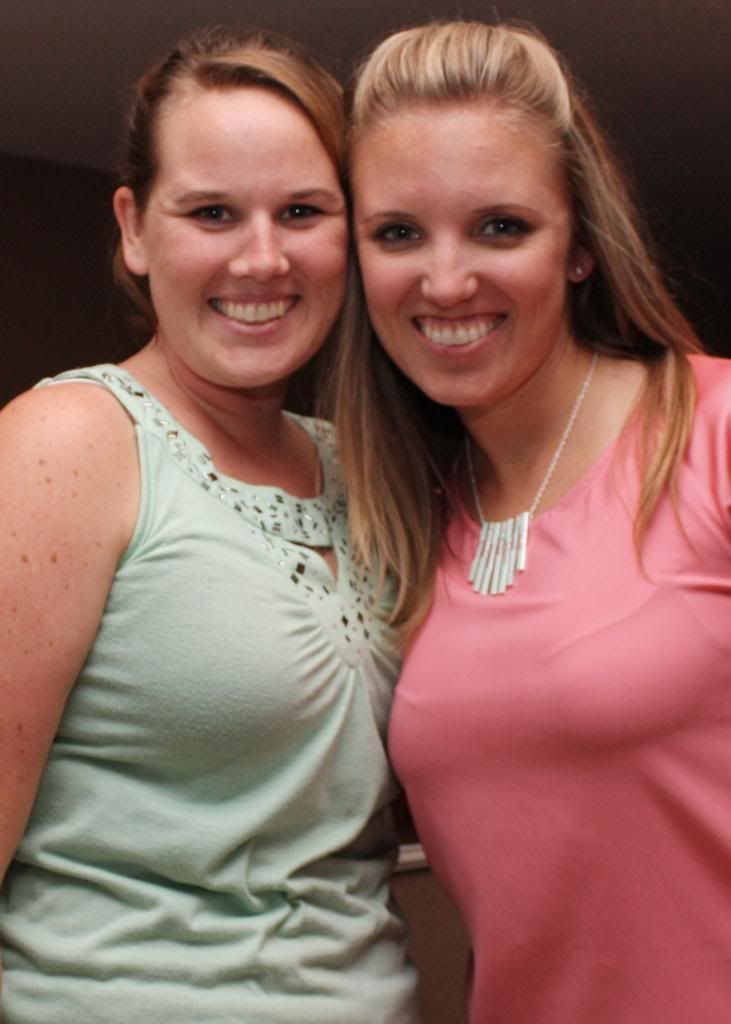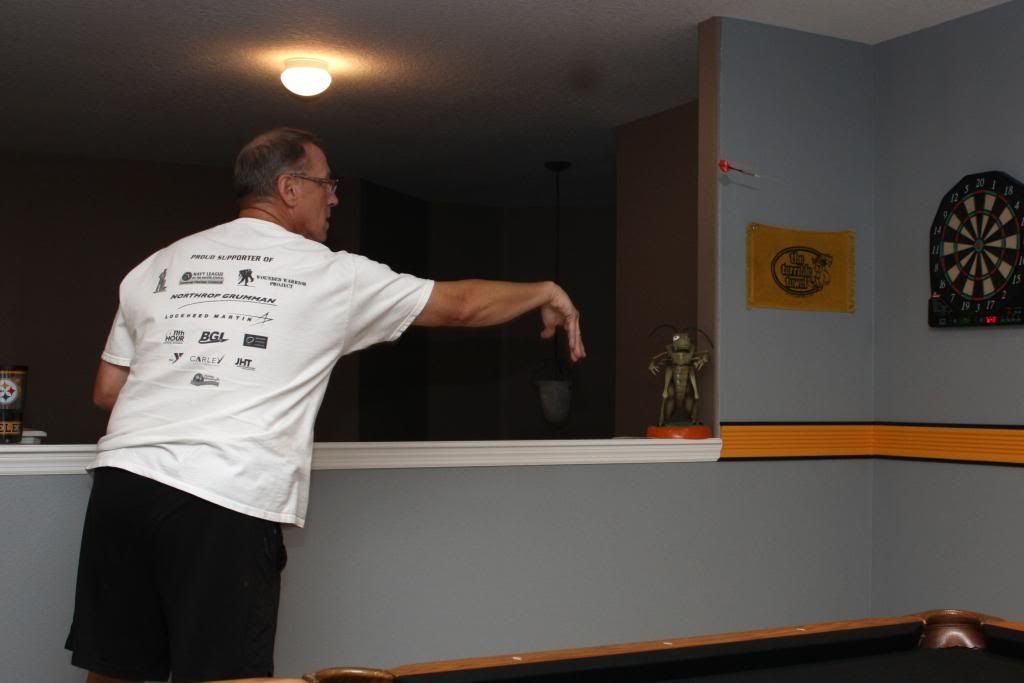 BTW - see the dart flying through the air up there?! yeah I was excited about that ha - and it only took ONE photo attempt =)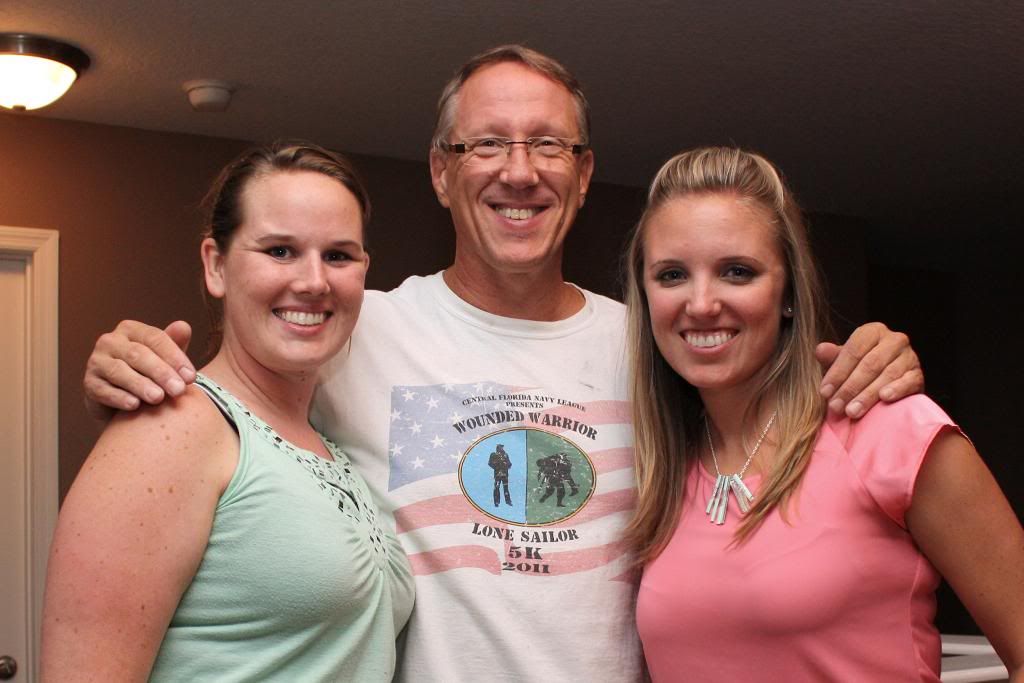 I made everyone get together for a family shot. The men on the ends complained but this is honestly one of the more believable shots of the two of them lol!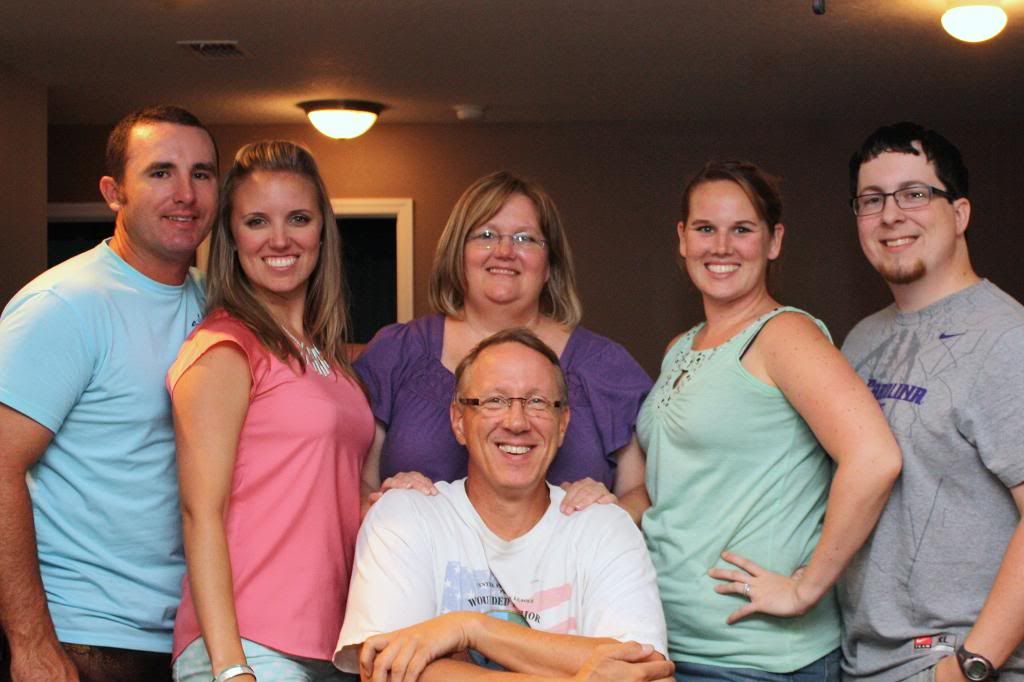 I am so glad that we live so close to one another. The night wasn't wild or crazy; the cops weren't called and we didn't go streaking; it was a lot of fun though and I'm very fortunate to have such a fun group of people to call my family.
What do you like to do when you get together with your family?