A couple weeks ago, we hosted a baby shower at work for one of our employees and his wife.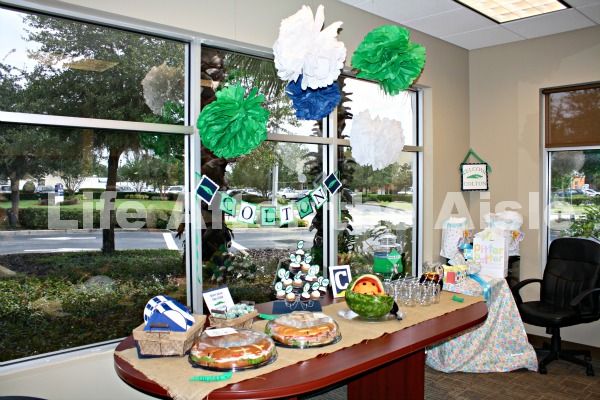 I have only ever been to one baby shower and for that one I made a cake and just bought a gift to stick in a gift bag. It wasn't creative but the cake was cute at least =)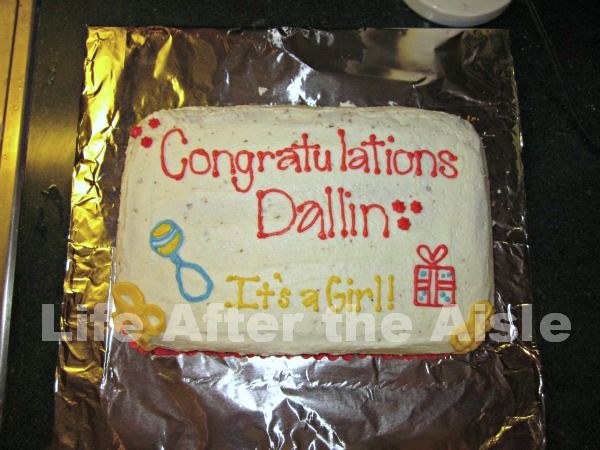 This time around, I decided I wanted to do something super cute since I wasn't the organizer. I didn't have to worry about who brought what and what was I going to make and how was I going to finish the cake. All I had to worry about was a super cute gift =) Away to Google I went.
I thought about doing a big diaper cake and I was satisfied with that since I think they are really adorable. As I was browsing I came across a diaper motorcycle!!! I was so so excited that I knew i had to find out if there was any sort of tutorial on what made up the different parts of it. Thankfully
Sweet Aprils
had the perfect how-to for this cute little project =) Once I saw what supplies were needed to create this little cuteness, it all made sense and was pretty simple to create!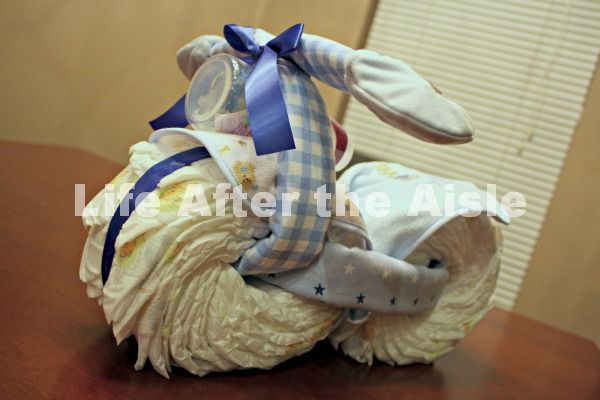 With the left over ribbon and diapers, i decided I would make a mini diaper cake and then tie the other diapers into little bundles =) it made for such a darling display!!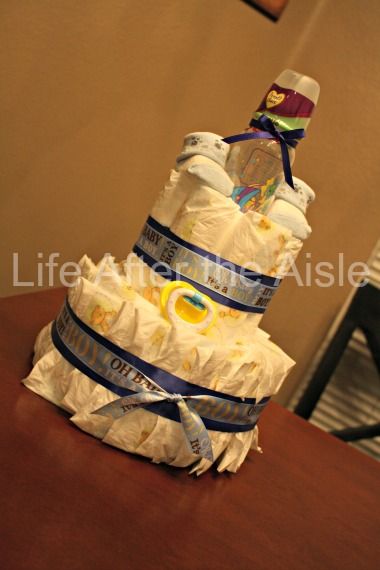 I was really thrilled with how it all turned out and so were the soon-to-be mommy and daddy =) Oh and have you been to a baby shower!? that stuff is SOOOO tiny and adorable! The entire party was so cute and was a big hit with the parents-to-be. Shout out to my girl Corin at
Corin Bakes
for co-hosting the shower with another lady at work. Everything was so so great =)
Have you ever been to a baby shower?